"Welcome"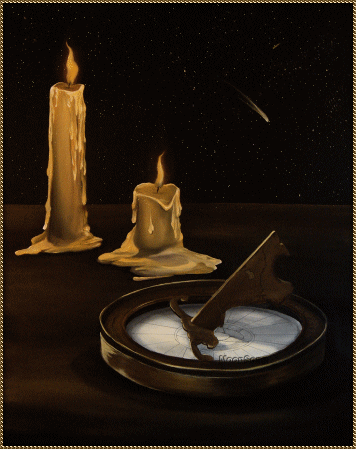 I am who I am because - I found a new life with those who accept me for myself.

(♫ ♫ ♫ ๘ஜ๑●♥ **** ♥●๘ஜ๑ ♫ ♫ ♫ )

Please do not try to change me but let me be taught, I am loved and under the wings of the Almighty Creator. GOD shows me much! It was not through a man but through enduring much pain the religious people inflicted upon me, that I was led gently along life`s path to new sources of Light where it became (MINE). I do not feel isolated now regardless how alone I can be. I am loved by Him who cares for my existance.

* * *

When will the Religions see they had kept me with the wolves of our society. They cannot see unless God wishes for them to, today this part I now know. Only by His grace and pardon, His mercies I found a real life around gentleness and love for God. People do bow to Him, prosterned to the ground, facing a direction, they say God is the Greatest, acknowledging He is GOD. Such reverance I never saw in any building before! How fitting for our Creator, the king, the Almighty ONE. Search Me and know my ways is written in the Bible.

* * *

Since accepting and embracing my new life; I have a new inner freedom to enjoy a pure relationship with our Creator and equally a wonderful outlook on life.(Thanks God)!

* * *

Since I was young, I knew I wasn`t like others. I feel one word in my heart - (HOME). People born into this life do not know the priviledge of being a different; such love and admiration I feel around others as myself with a humble heart, like I belong, no more making excuses why I cannot drink alcohol, nor smoke, nor wear unconventionnal clothes, nor eating that which unfit for consumption. I never eat pork, nor do I fit in with my friends or family because I live to serve God and that means being modest, honoring and learning to grow more and more in Him. He is my love and happiness, so HE guided me to HIM and truth and wisdom from above.

I was now home with a real family in HIM wherever they may be! In my own family whom I love so much I was the black sheep as they called me. To come out of a family and lifestyle to this new way was unexpected and neither did I search for it. I asked only to know the truth and daily asked GOD for this in my prayers. I asked to serve HIM and do what He wills for me, and today this is where HE led me & anything can be used for a tool when we lean on God for wisdom & guidance.!

* * *

People of other faiths do not know the real religion of reaching out, listening to the Spirit of God which does indeed bring us to a true path of happiness. They sit in pews, fraternizing one another within the temples of prayers, looking upon others dress codes and so on, they have forgotten we serve a Holy GOD!

And to me this is not a social events place but a dwelling to teach us a righteous living and prayers, where we enter into communion and recognition of God as the Greatest and ONLY GOD!

* * *

I learned more of a sincere love and acceptance of all mankind before our Creator in places where women and men go to pray and hear Holy Words shared to all (yes in separate rooms they listen and pray), and socializing is for outside those walls.

* * *

God is about love, holiness, prayers, humbleness, purity, goodness and many more wonderful reasons we exist!

All the wonderful ways I found more and more knowledge and shared with family in God through what many would call coincidences, I call them miracles.

* * *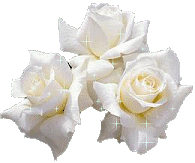 B ♥ E ♥ A ♥ U ♥ T ♥ I ♥ F ♥ U ♥ L

* * *




I always squirm at the idea of anything being a "duty," but expressing our gratitude to friends, to family, and to Spirit, is one of the higher callings of this life

* * *

Nothing can stop the man with the right mental attitude from achieving his goal; nothing on earth can help the man with the wrong mental attitude.-Thomas Jefferson

* * *

Feeling gratitude and not expressing it is like wrapping a present and not giving it. - William Arthur Ward

No duty is more urgent than that of returning thanks. - James Allen

* * *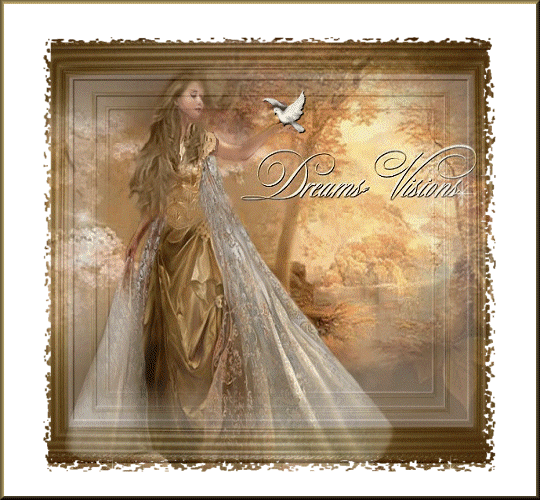 * * *

The vision planted in my dream remains and now I see where I am meant to be - my visions of delight have not died. They once faded away, gave up it`s fight to survive, where once those beautiful branches were abundant from within me - they were destroyed within. First they wilted and dropped to the ground slowly through painful years of abuse. Yet the pain had not removed all in vain; my roots to love and be part of God`s plan remained!

Although I did not remain in former life styles to feel it`s cold blows anymore nor partake in the many misunderstandings served me; the real meaning of love and life on this planet took over me within again from another source. Today God created a new spark and within me - I grew a new sprout of hope, the tiny branches spread slowly to the sky again filling me with joys and more wonderful fulfillment than before times.

Only with a divine intervention, friends, much work and learning, I found (me) and the ONE who makes it all worthwhile to say - I am free to be me. Smiles fill me when times become cold, the birds sing upon my branches, and new leaves return in the seasons, some fall and others replace them but the more I grow, the stronger I become. I dreamed a dream, a vision was planted within, and now I remain to sing it`s new refrain.

"God is the greatest".

Indeed HE IS!